Announcements & News
Boys Baseball Schedules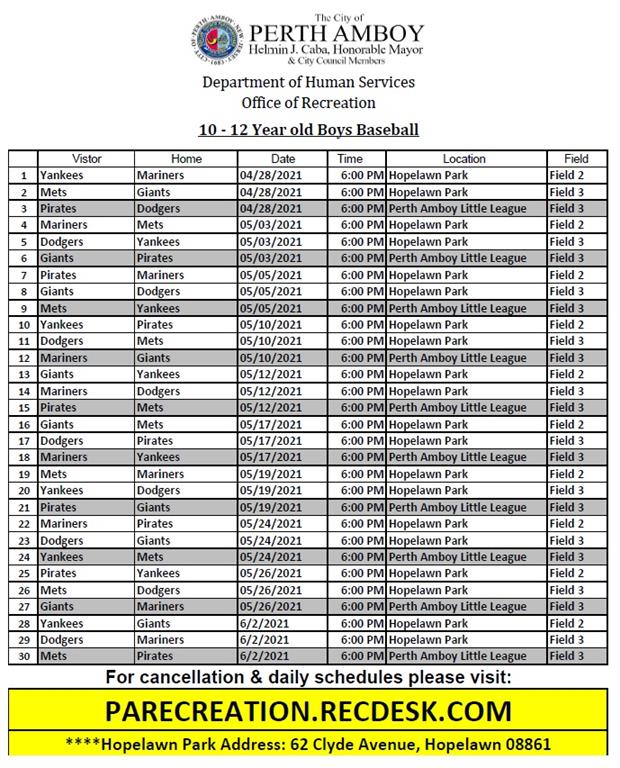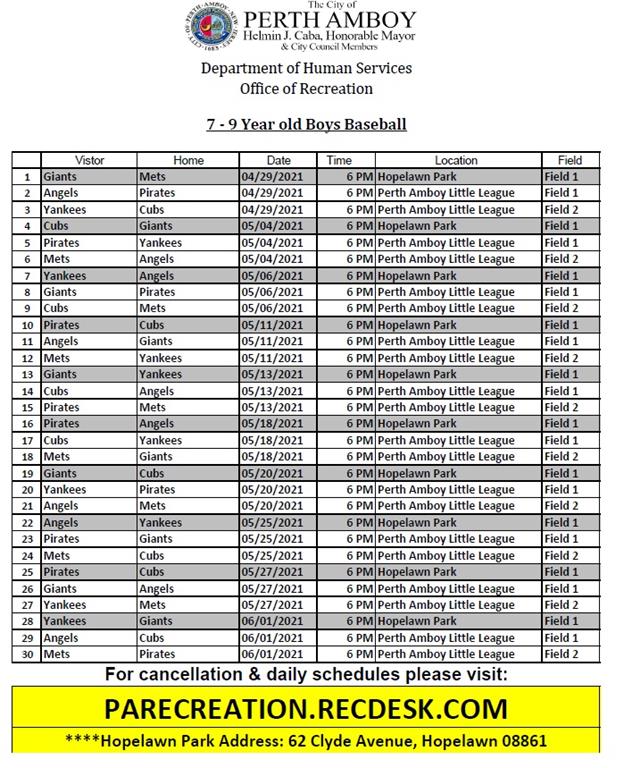 REMINDER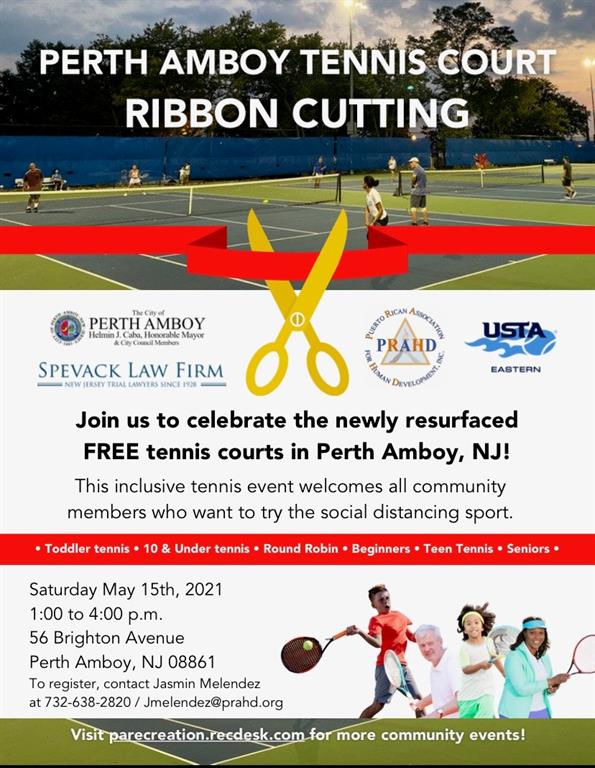 TEE BAll & ROOKIE BALL SCHEDULES - Monday, April 26, 2021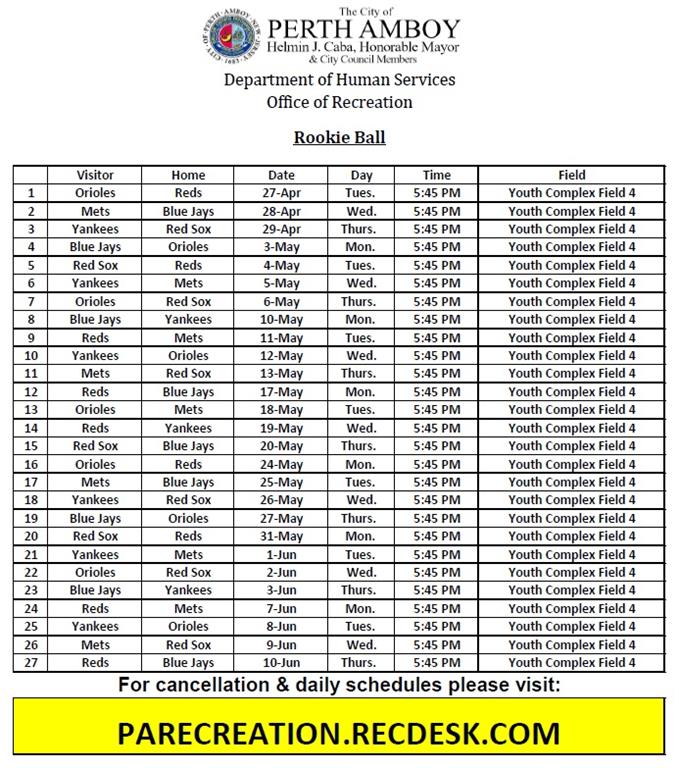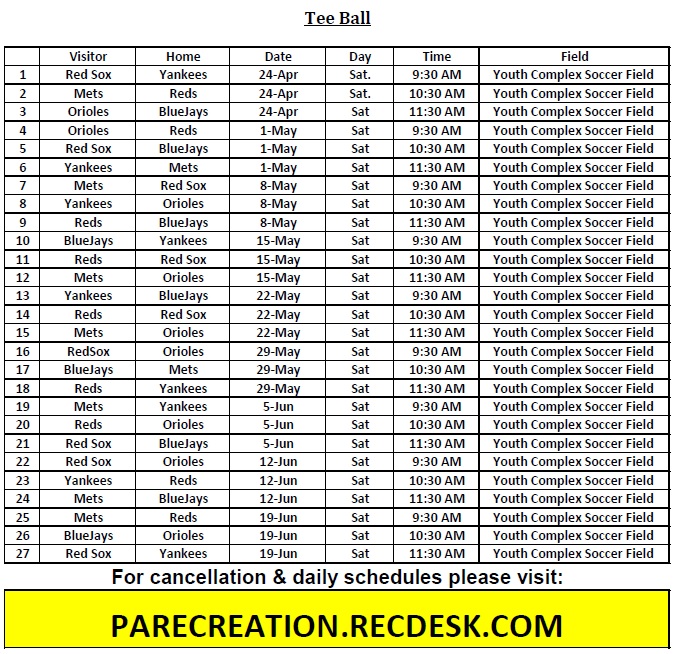 Girls Softball Schedules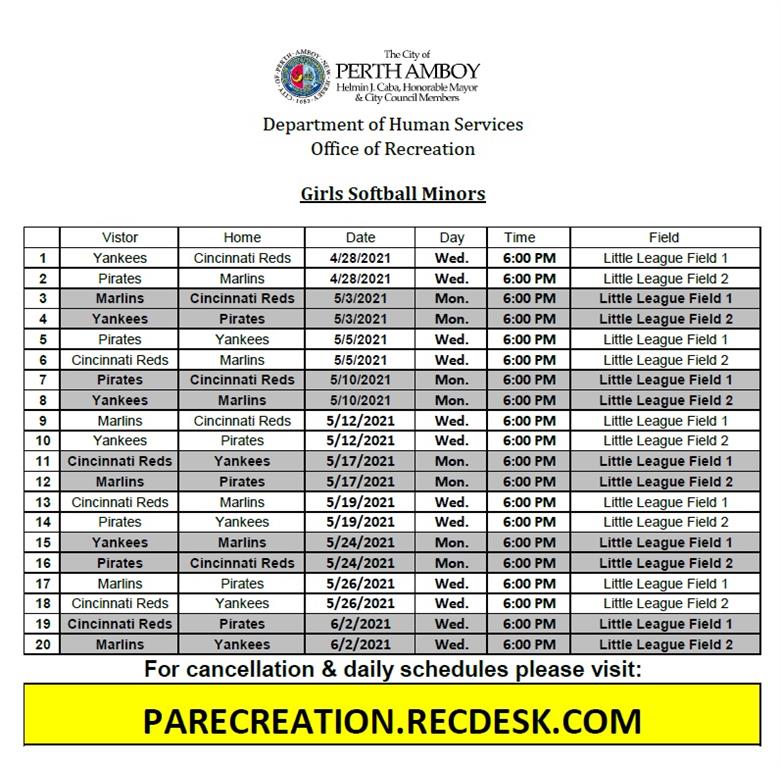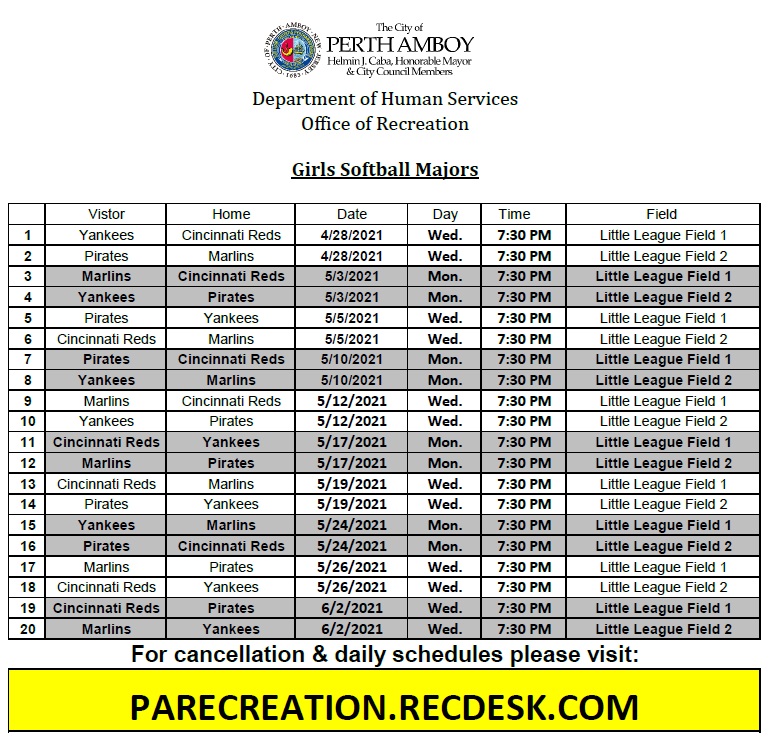 Announcement/Anuncio
REMINDER
Dear Participants,
The Office of Recreation kindly asks that you update your contact information on your RECDESK account. This will allow our staff to effectively communicate with you.
For any questions or concerns, please contact the Office of Recreation at:
(732) 826-1690 ext. 4308
recleader@perthamboynj.org
RECORDATORIO
Estimados participantes,
La Oficina de Recreación le pide amablemente que actualice su información de contacto en su cuenta RECDESK. Esto permitirá que nuestro personal se comunique eficazmente con usted.
Para cualquier pregunta o inquietud, comuníquese con la Oficina de Recreación al:
(732) 826-1690 ext. 4308
recleader@perthamboynj.org